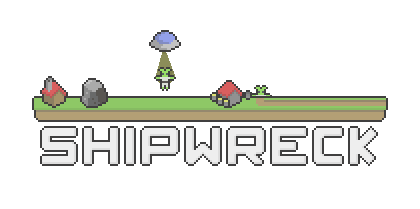 Shipwreck
Won't break saves and a few hot-fixes that were found. Will also get some new improvements based on tile generation.
Fixed random map generation for resources
Fixed Drop tiles so resources cannot build over each other
Improved performance when showing crime areas
Improved performance on the build window.
Improved performance on Misc scenes or entities.
Fixed water pump day/night cycle bug. Won't show dark (when during the day) or bright (while during the night).
You may see a lot of min updates but will try to bunch the mini updates together. These updates are quality of life updates that will greatly improve. Will be going through the other in-game scene/windows and removing or improving the performance on things that were designed.
Lastly, created a community for shipwreck so its easier to track bug issues, questions, and so on. You can view the community here: https://shmellyorc.itch.io/shipwreck/community
Files
Version 0.37
Jun 17, 2018
Version 0.37
Jun 17, 2018
Version 0.37
Jun 17, 2018
Version 0.37
Jun 17, 2018
Version 0.37
Jun 17, 2018
Version 0.37
Jun 17, 2018