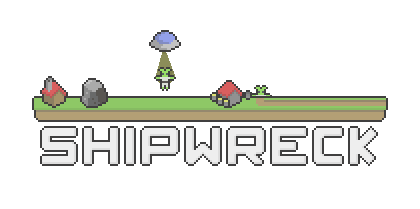 Shipwreck
Quality of Life Update #1 for 0.38
---
* Fix: When moving tiles, it doesn't create a dupicate building.
* Fix: Weird bug where it won't let you remove resources or the game tries to stop you from removing
* Hot-fix: turbine crash.
* Added: Able to see what you are researching / research progress without having to open the research window.
* Fix: "Colony Size", and "Robot Colony Size" wasn't being saved. (this may break your old saves).
* Update: Showing colony size and maximum colony size.
Note: Currently havn't done that to "robots", yet.
* Fix: Ai event director was trying to constantly activate the colony event. This won't happen anymore.
* A ton of minor or misc fixes that were found when making all these changes!
Files
Version 0.38
Jun 29, 2018
Version 0.38
Jun 29, 2018
Version 0.38
Jun 29, 2018
Version 0.38
Jun 29, 2018
Version 0.38
Jun 29, 2018
Version 0.38
Jun 29, 2018