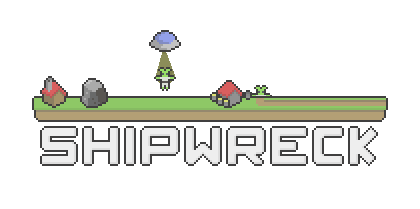 Shipwreck
Quality of Life Update for 0.37
---
Tons of quality of life updates and the update won't break your save!
* Updated tile graphics for biomes.
* Performance update on tiles and physics.
* Fixed turret attack speed.
* Increased bunker and tower combat radius.
* When colonists die because of hunger, they get removed properly from housing and workshops.
* Slightly increased new game map sizes.
* [Feature]: Choose from three different map sizes.
* Increase game speed.
* Increase food collected from herbalists.
* Increased stone collected from surface mines.
* Removes misc content to improve performance.
* Has a chance to drop tree,mushrooms, or other resources when tile drop rng didn't pass.
Files
Version 0.37
Jun 16, 2018
Version 0.37
Jun 16, 2018
Version 0.37
Jun 16, 2018
Version 0.37
Jun 16, 2018
Version 0.37
Jun 16, 2018
Version 0.37
Jun 16, 2018