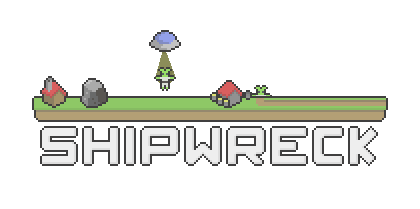 Shipwreck
#3 Quality of Life Bug Fixes and improvements for 0.30
---
* Increased the demo time from 15 minutes to 30 minutes.
* Able to see all research types even if you havn't researched it.
* All research will give a description.
* Fixed tax rates, was producing way too much coin
* Rebalanced the tile spawning rate
* When placing down buildings, able to go back to the build window.
* Know when research is complete and able to select new research from that research event
* Wheat farms were not subtracting water to produce food.
* Misc bug fixes.
Files
Version 0.30
May 22, 2018
Version 0.30
May 22, 2018
Version 0.30
May 22, 2018
Version 0.30
May 22, 2018