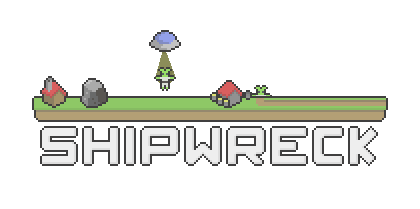 Shipwreck
#1 Quality of life Updates
---
* Drop tiles has a lower change to drop but the spread of the island is the same.
* Fire on the pine tree will get removed properly. no more invisible tree with animated fire.
*Day / Night cycles don't use a global counter and will operate properly. this will improve performance drastically.
Files
Version 0.30
May 22, 2018
Version 0.30
May 22, 2018
Version 0.30
May 22, 2018
Version 0.30
May 22, 2018
Version 0.30
May 22, 2018
Version 0.30
May 22, 2018