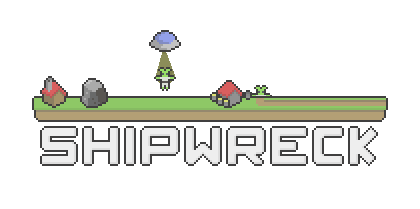 Shipwreck
Bug Fixes:
* when auctions passed 48 hours, the returned auctions wouldn't return the right amounts.
* when creating a new game and using same name as the old save, any previous auctions won't come back to the owner. Players can still purchase from that auction though.
* Floods didn't remove units/buildings properly which would cause an error when trying to add/remove units from buildings.
* the window that would inform the player when a auction is gone/complete, wouldn't show the window properly. it made it appeared the game locked which it wasn't.
* when purchasing from a auction or creating a new auctions, the "in storage" amounts will update live.
* graphical issue with work window, just graphics.
* when clients would come online, the network window online counter wouldn't count properly.
Note: None of these errors will cause issues with your game saves.
Files
Version 0.29
May 16, 2018
Version 0.29
May 16, 2018
Version 0.29
May 16, 2018
Version 0.29
May 16, 2018
Version 0.29
May 16, 2018
Version 0.29
May 16, 2018