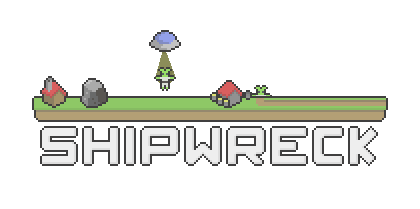 Shipwreck
* Game has four game speeds. Paused, Normal Speed, Fast Speed, and Fastest!
* Game saves will also remember the game speed.
* Removing buildings that give happiness, now will remove happiness too!
* Fixed "Add All Workers" or "Add All Robots" in the work window, won't give nagitive villagers or nagitive robots.
* Able to destroy resources. Eg: trees, mushrooms, heal plants,etc.
Will be going through balance changes in the buildings so its easier to expand.
Files
shipwreck.zip
Play in browser
Apr 20, 2018
Version 0.22
Apr 20, 2018
Version 0.22
Apr 20, 2018
Version 0.22
Apr 20, 2018