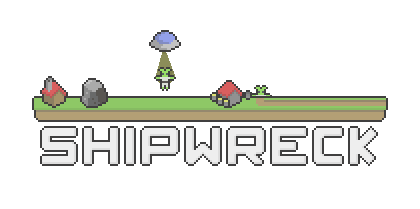 Shipwreck
This update is all about custom events, natural disasters, combat, custom games mode, new buildings! I hope you enjoy the update and thanks for the support <3!
The price has been re-adjusted because of the amount of content in the game.
All the fixes, updates, and things added are below:
* when building with limited amount resources and those resources ran out, it will update the worker window, if left open.
* Removed starting units from your starting ship and transfered the unit data to custom game settings. In the future, I plan on added more features!
* Transfered over 20+ in-game settings to custom game mode. Every in-game setting is now changable to your own playstyle.
* Added settings for "network play" but not activated. Sorry won't be added in this update but ready for the upcoming update for trade.
* Able to disable window / UI transitions.
* Resource gather popup can now be hidden.
* When auto save is triggered, camera stopped moving.
* performance improvement for tile data.
* improved tile data for random events.
* When loading a game, the water didn't match the day of time.
* Overhualed bunch of tile code.
* Tax building was displaying the coins collected but not giving the player the coins
* Rebalanced tile construction costs.
* Removed coin construction cost from "wood" structures and wookden buildings.
* when moving multiple times, the last move index wasn't changed which would cause the program to crash.
* over 32+ misc improvements which improve performance for this update. Specially for combat related events.
* When changing audio levels in settings, shows in real time.
* The Demos application(s) were removed and replaced with the html5 demo (can play directly on itch.io).
* Distance Audio + Combat Audio
* Over 10+ different types of events
* Different types of combat / events
* Four different types of combat ships.
* Natural disasters.
* New Game Overhualed into presets.
* Custom Game mode. Map generation, events, starting resources, and EVERTHING is editable to your own playstyle.
Side Note for everyone: If you want to experence the new features of Shipwreck but not purchase the game, can play the demo to experence those new features. The demo is always up to date to the current build. In the demo, the camera is locked and the game has a play time limit, sorry!

If you purchased the game OR played the demo, tell us what you think!
Files
Version 0.20
Apr 14, 2018
Version 0.20
Apr 14, 2018
Version 0.20
Apr 14, 2018