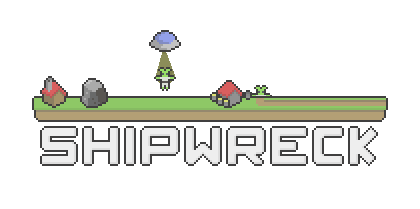 Shipwreck
Upcoming Mini Update 0.16
---
There will be a mini update coming shortly to fix a few things.
This update will reset your game settings since I wanted an option to able to disable the intro dialogs.
New Game, Build, Deconstruct, Repair, amd Work window will have intro dialog(s). This popup windows will display information of what that window. For example, when you go to build, an intro dialog will appear and give you general information what happens. These intro dialogue can be disabled so they don't appear again.
Build Window will display what it gives, what it will take away, and upkeep (if any).
Spamming buttons won't create instances of the same window (thought I fixed this but maybe not).
Any graphics I have missed that may look funny.
This should be up in this month but shouldn't take more than one or two weeks.
If you like the game or have any issues with the game, don't forget to leave a comment! I will also use this as a dev progress so you can see what I currently have done, so stay tuned!
what current progress I have: