Pizzamon
Pizzamon 1.06 - Quality of Life Update
---
Major Quality of Life Update for Pizzamon 1.06.
I cannot promise every feature or improvement will be added to Pizzamon. A few things will be changed but the goal of Pizzamon is to evoke the style and feel of old Retro games.
What has been added or changed:
Modified the SeaBreeze forest maps and removed the maze from that area. The world map has been modified with this change too.
When using the map from inside your inventory the world map will be shown.
When you create your first Pizzamon you can now choose to create a PepperoniMon, MushroomMon, or a TomatoMon.
In the Med. Center you can now sort your Pizzamons without having to store and un-store them.
Cheese Slice and Cheese Block has replaced Cheese Dust and Cheese Crumb.
Fridges and countertops are now lootable. You may collect a soda, some rotten eggs or various other items. There are many new things to discover.
Bookshelves and Televisions now contain funny or informative dialog.
A lot of items now produce trash that can be sold at shops. Maybe some of these items could be useful?
If you played before this update, Cheese Dust and Cheese Crumb will show up as a non-updateable item ([NU]Cheese Dust or [NU]Cheese Crumb). They still can be used but you will no longer be able to acquire them after this update.
The top and bottom arrows in the Item List were not appearing until the player moved up or down the list. They now always appear.
Revamped settings.
All inputs are now customizable.
Inputs support Chinese/Japanese keyboards or unsupported gamepad buttons.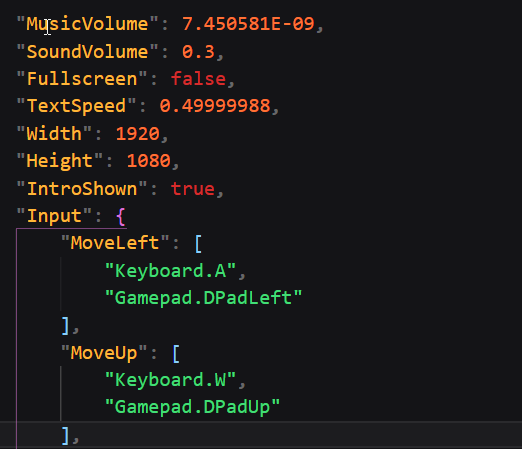 Once you locate %Appdata%/Pizzamon, can edit your settings.json to support those extra keys/buttons. If you ever make a mistake in settings.json, can always clear "Input" or delete the settings.json file to start over.
Keyboard Names: Keyboard
Gamepad Names: Gamepad
Example:

"Input": {
    "MoveLeft": [
        "Keyboard.X",
        "Gamepad.Y",
        "Keyboard.Left",
    ]
}
Files
Version 1.06
Apr 25, 2022
Version 1.06
Apr 25, 2022
Version 1.06
Apr 25, 2022